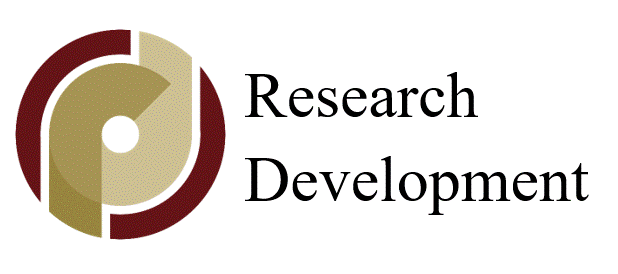 ---
Our Team's Mission is to "Strengthen Research Competitiveness"
---
Our strategies to achieve this goal are the following:
Equip Researchers for Success
Contributing the catalytic and strategic support (technical assistance, learning opportunities, and resources) needed for FSU researchers to be successful.  
For Example By: 
Providing proposal development support

(planning, production, proofing, peer review)

Distributing funding opportunity announcements

Extending strategic planning and programming, targeting early career faculty 

Training faculty in how to locate funding

Offering professional development & research development sessions and information on opportunities, agencies and topics necessary for research success

Training researchers to be effective mentors to junior faculty and students
 Build Connections
Providing the technical assistance, discovery opportunities, and infrastructure/tools/resources needed to help the research community build valuable research partnerships and networks. 
For Example By: 
Creating opportunities for peer-to-peer faculty interaction and engagement

such as collaborative collision events.

Conducting team science training to help establish healthy team dynamics

Elevating the internal awareness of research and creative activities 

of faculty
Invest in Promising New Ideas and Researchers 
Cultivating in-house funding programs to enable researchers to strategically leverage internal awards to achieve external grants.
For Example By: 
Overseeing the Collaborative Collison seed funding program for team/project development
Managing Internal Funding Programs including summer salary support and multidisciplinary instrumentation support
Promote a Culture which Helps Research to Flourish
Fostering an organizational culture that is supportive, proactive, professional, and friendly to nurture a successful research enterprise. 
For Example By: 
Participating in needs assessment activities and faculty meetings to gauge faculty needs
Distributing research-related information and providing programs, such as research mentoring training, to meet the diverse needs of the faculty
Honoring and encouraging outstanding research and creative accomplishments
We invite you to contact our office for assistance with your proposal.
RESEARCH DEVELOPMENT BY THE NUMBERS
2021-2022
---
883
Workshop Participants
---
24
Trainings and Workshops
---
65,000
Visits to RD Websites
---
---
17
Mock Reviews Facilitated