2014 Funding Workshop for the Humanities
---
Funding Workshop for the Humanities
Program Overview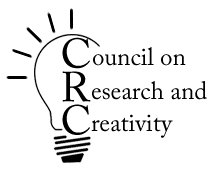 Seeking and securing funding for your project can be a daunting task. And in the humanities, that challenge can be even more challenging with the small numbers of funding opportunities available. In an effort to assist, the Office of Proposal Development will be conducting a funding workshop specifically directed to faculty in the humanities. In this workshop, faculty members who have been successful in receiving external funds will share their tips and expertise with interested faculty. Additionally, a discussion of the programs of the Council on Research and Creativity (CRC) will be part of this workshop.
External funding topics will include:
The Intangibles — Benefits of Funding, led by Anne Coldiron, English
Pitfalls and Best Practices, led by Daniel Pullen, Classics
A discussion of Fellowships, led by Bryan Cuevas, Religion
Federal (NEH) & Private Funding, led by Alfred Mele, Philosophy
The CRC provides eight competitive and three honorary programs to the FSU faculty. In this portion of the workshop, faculty will be introduced to recent guidelines and platform changes. Specifically, this workshop will highlight:
Various CRC online platforms
Guidelines and expectations for each program
CRC specific forms
CRC submission process
The CRC portion of the workshop will be led by Patrice C. Williams, MPH, Council on Research & Creativity Coordinator for the Office of Proposal Development.
While this workshop is specifically targeted to faculty members in the Arts & Humanities, departmental research administrators, as well as faculty from all areas of campus, are welcome to join. The workshop will take place on Monday, December 1, 2014 from 3:00-5:00 pm in the William Johnston Building, room G40.
---
Program Details
What: Funding Workshop for the Humanities
When: Monday, December 1, 2014 from 3:00 to 5:00 pm
---
Contact
Please contact Patrice Williams with any questions.