2020 Partnering with State Agencies
---
Partnering with State Agencies
When: November 17, 2020, 2:00 PM - 3:00 PM
Where: Virtual Event*
FSU's location in the capital of Florida provides our faculty with unique access to State agencies, yet many faculty are unsure of how best to engage with them. Join the Office of Research Development for a panel discussion on strategies for collaborating with, and seeking funding from, State agencies. Our panelists include Dennis Smith, Samantha Goldfarb, and Rabieh Razzouk, each of whom has significant experience with a variety of state agencies, and will be moderated by ORD's own Mike Mitchell, formerly a program manager at the Florida Department of Agriculture and Consumer Services.
About the Speakers
---
Dennis Smith is the Department of Urban Regional Planning's Planner - in - Residence for Florida State University who also serves as the Grown Management Coordinator for the Florida Department of Transportation (FDOT). His work currently involves projects for resiliency, transportation modeling, evacuation planning for high-risk areas, and vulnerability assessment. His knowledge of managing state and federal programs and laws relating to land use, transportation, and disaster recovery exhibit his vast experience within this field. He is currently a member of the American Institute of Certified Planners.   
Samantha Goldfarb, Assistant Professor in the Department of Behavioral Sciences and Social Medicine at Florida State University, has specialized training in health care policy research related to maternal and child health issues. With her Doctor of Public Health and Master of Public Health in the Department of Health Care Organization and Policy, Dr. Goldfarb has vast experience in analyzing secondary date, ranging from Medicaid claims to Longitudinal data such as the National Longitudinal Survey of Youth. She is knowledgeable in health econometrics and uses rigorous empirical methods in data analysis in order to address research questions, but she is particularly interested in understanding the impact of state health and drug policies on maternal and perinatal populations.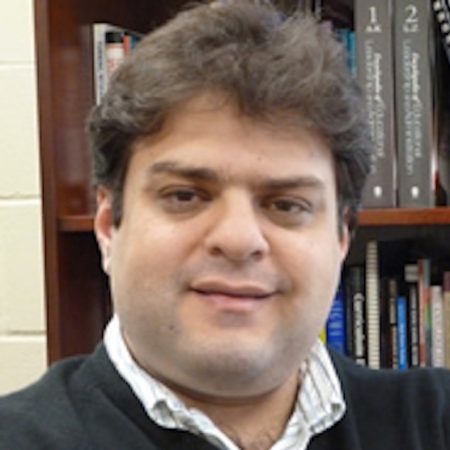 Rabieh Razzouk is the Associate Director for development and administrator for Learning Systems Institute at Florida State and the Director of the Florida Center for Research in STEM. He works with multidisciplinary teams of content and technology experts, teaching designers, STEM teachers, and researchers to improve and support high-quality education in Florida and around the world. For more than 30,000 Florida K-12 educators, Razzouk and his team provided extensive and professional development programs to children.