2022: Program Evaluation Webinar
---
Program Evaluation Webinar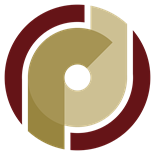 Date: Tuesday, June 28th at 2pm - 3pm  
Location: Zoom (link provided to registrants beforehand)
Program or project evaluation may be a critical component of your grant plan. Many funding agencies require a section describing your project or program evaluation. What is the purpose of program evaluation and what are funding agencies expecting? Drs. Jeannine Turner and Christine Mokher from the College of Education will provide an overview of considerations of program evaluation and examples of requirements for specific funding agencies.
This webinar is provided by the Office of Research Development in collaboration with the College of Education's Office of Research.
Register Here
Contact Beth Hodges (bhodges@fsu.edu) for questions.