SBIR/STTR Grant Programs
---
Research discoveries may lead to products for commercial development. In some cases a university out-licenses the intellectual property, while in other cases the investigator may want to be involved in the development process and choose to start his or her own company to develop, and possibly to manufacture and sell the product. Before undertaking such a challenge, however, the investigator-turned-entrepreneur must consider a variety of issues, including: career goals, financial and time commitments, potential conflicts of interest and/or commitment, start-up funding, as well as his or her ability to run a company or step aside to allow business experts to make necessary decisions.
A faculty member (through the university, as a registered non-profit) can also serve as a subcontractor with small businesses, receiving funding under the Small Business Innovation Research (SBIR) and Small Business Technology Transfer (STTR) federal programs. Faculty members do not have to own a small business to take part in projects funded by these programs. PIs would submit proposals to businesses seeking small business funding the same way they would submit to any other potential sponsor. Contact one of FSU's experts to find out how. 
The SBIR/STTR program's stated purpose is to strengthen the role of innovative small business concerns in federally-funded research and development.  SBIR/STTR awards are limited to U.S.-based, for-profit small businesses.  
---
Expert Contacts
 Brent Edington, Director of Office of Commercialization

Michael Tentnowski, Senior Licensing Manager, Office of Commercialization. 

SBIR/STTR Certificated:

Trainer Course: Helping Potential SBIR/STTR Applicants
Trainer Course: Fraud, Waste and Abuse Prevention

 Laney McLean, Assistant Director of Center for Advanced Power Systems (CAPS)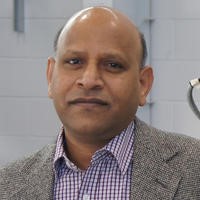 A partnership between a Florida State University research center and a local business is bringing big bucks to the Tallahassee area while also contributing to the development of the Navy's new fleet of all-electric ships.
Sastry Pamidi, a scholar scientist and researcher at the FSU Center for Advanced Power Systems (CAPS), has partnered with the Tallahassee-based Energy-to-Power Solutions (e2P) to bring in roughly $2 million in federal grant funding over the last few years.
Previous SBIR/STTR Awardees
Sastry Pamidi
Eugene DePrince
Michael Steuer
Omar Faruque
Rajan Kumar (award article)