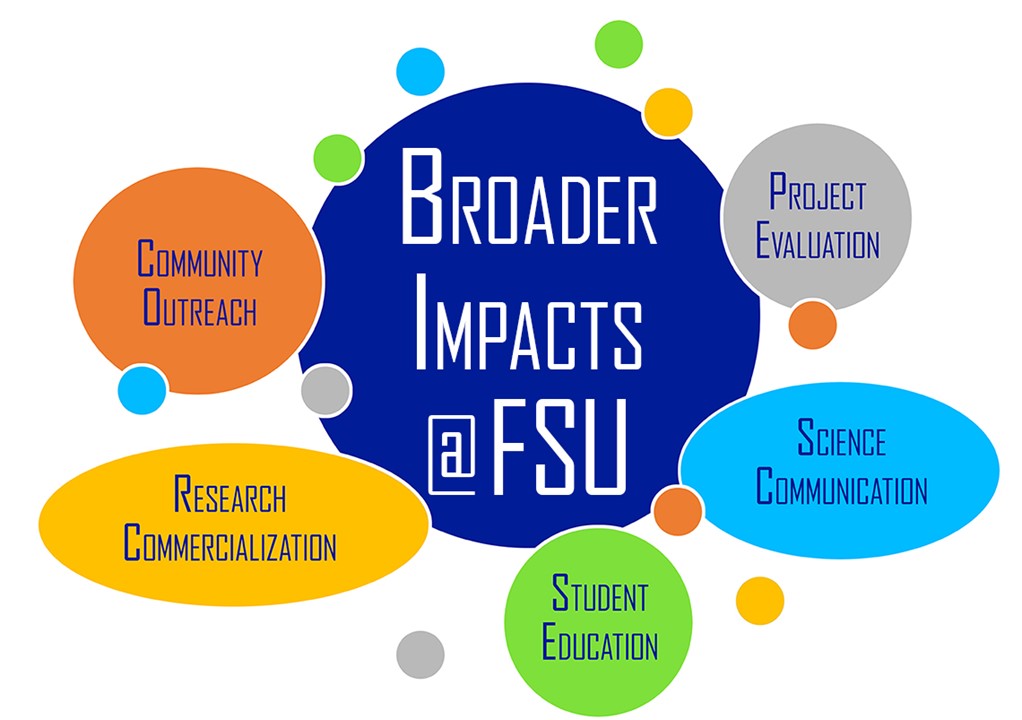 ---
What are Broader Impacts?
"Broader Impacts" is a term used by the National Science Foundation, and other research funding agencies, to talk about how a researcher's work will impact more than just their scientific field. Broader impacts are usually related to promoting teaching, training, and learning, or broadening the participation of underrepresented groups. Many broader impacts activities are related to education and outreach, both to K-12 students, college students, and the public. These can range from having a booth at a community gathering, to teaching science in an after-school program, to involving the community in data gathering or "citizen science".
More about Broader Impacts
COSEE Broader Impacts Wizard

 – Resource from COSEE (Centers for Ocean Sciences Education Excellence) which takes users through a five-step process to create a BI statement.
How Can I Get Involved?
There are many organizations both at Florida State and in the Tallahassee community with whom you can partner to conduct broader impacts activities. Broadly, these fall into the areas of Community Outreach, Science Communication, Student Education, Research Commercialization, and Project Evaluation. Even if you don't have a project in mind now, these connections can be beneficial later.
---