Research Mentoring:
Resources for Mentors and Mentees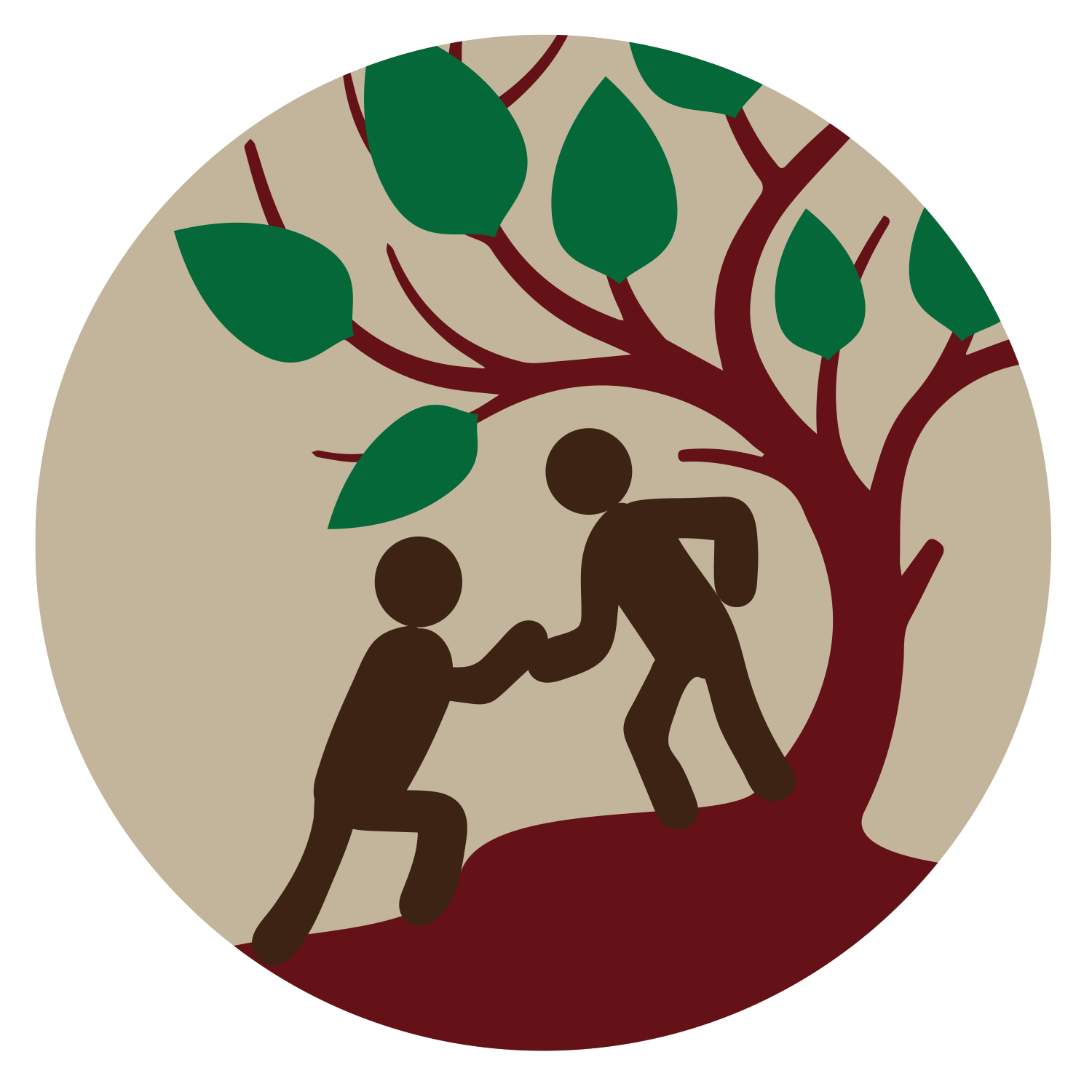 ---
Office of Research Development
Annual research mentoring workshop, FSU Research Mentor Academy

Contact us to be connected with FSU experts in specific funding agencies for peer-reviews

See various resources below, including publications and resources from other universities or national programs related to the mentoring needs of researchers
---
Office of Faculty Development and Advancement
The Vice President for Faculty Development and Advancement and staff work closely with the Provost, the FSU Faculty Senate, the FSU Chapter of United Faculty of Florida, and the Office of Human Resources to ensure that university employment conditions and academic policies support faculty members' optimal development as teachers and scholars. 
The Office of Faculty Development and Advancement has made FSU a member of 

The National Center for Faculty Development and Diversity (NCFDD). NCFDD offers on-demand access to the mentoring, accountability, and support you need to thrive in the academy.
First, you must create a free account (free for FSU faculty) to develop your best practices for strategic planning, productivity, work-life balance, and healthy professional relationships. Once you have an FSU account you will be able to access the following valuable resources on Mentoring:
FSU Connections Mentoring Network for the Black Faculty and Staff Network (BFSN)
Mentoring contributes positively to the recruitment, retention, and promotion of faculty of color by promoting awareness of tenure and promotion processes and supporting productivity broadly. Moving away from the Guru-Mentoring (individual) ideology a Network model supports a comprehensive and more realistic view of mentoring. By creating a network, small groups of faculty across campus, faculty are not only exposed to 1 faculty member, but several outside and possibly within their discipline. This creates a connection to the larger campus, and helps to facilitate developing an essential network of faculty of color that is essential for recruitment and retention.
Each participant will be matched with a Network facilitated by a Connector, a senior faculty member, and other faculty with similar scholarly interests. This network does not replace a department or program's responsibility to assign a guidance committee or mentor for assistant professors; rather, it offers additional support and resources that build upon the work of departmental mentoring relationships.  Connections will sponsor a number of events based on the needs of the network. These events include monthly networking events and professional development workshops, a faculty writing retreat, and more.
Contact:

 

 

Joe Blanks

 

&

 

 

Dr. Gregory Harris, Co Leaders
Women in STEM: FSU research mentoring group for FSU Female Faculty
LatinX Faculty Staff Network
Find more FSU Affinity Groups Here: https://diversity.fsu.edu/get-involved/affinity-groups
Created as a result of a National Institutes of Health Clinical and Translational Science Award, a partnership between FSU and the University of Florida, the FSU K Scholar Program is designed to create a community of postdocs, junior faculty, and mentors who work together to submit excellent K applications and set FSU's junior researchers on a path to independence. In addition to keeping the FSU community informed about the K Scholar Program, this website contains a variety of resources for FSU researchers applying for NIH Research Career Development Awards. See FSU News story about the program

 

Here​.
Contact: Sylvie Naar, PhD, 

Director, FSU K Scholar Program (

sylvie.naar@med.fsu.edu)
---
General Resources for Mentors and Mentees
The National Academies 

2019 Online Guide for the Science of Effective Mentoring in STEMM 
The University of Wisconsin–Madison Institute for Clinical and Translational Research offers resources for mentors and mentees focused on cultivating effective mentoring relationships, including information on mentoring best practices and the 4 stages of a mentoring relationship.

National Research Mentoring Network (NRMN) offers videos on mentoring and professional development. The videos in this section offer advice and strategies on mentoring and professional development to help you become a successful scientist.

Indiana University's School of Medicine, Office of Faculty Affairs and Professional Development offers a faculty mentoring website. In addition to a discussion of mentoring benefits and models, it includes a 'mentoring toolkit' with practical resources for mentors and mentees.

The University of California–San Francisco's Mentorship Development Program offers course materials on their Accelerate website, supported by their Clinical and Translational Science Institute. The site includes an extensive library of case scenarios as well as didactic materials on 9 central topics ranging from communication, diversity, and work-life balance, to institutional orientation and leadership skills.

My IDP Science Careers: A web-based tool to create a research-specific Independent Development Plan

Mentor Networks- A New Approach to Mentoring; Establishing Effective Mentoring Networks: Rationale and Strategies; Lehigh University adapted Mentor Network Map

Guidance from the NIH on choosing a mentor

APA guidance on Responsible Mentoring for Researchers

Nature's Guide for Mentors - The Nature awards for creative mentoring in science were created on the premise that the mentorship of young researchers — although fully deserving of recognition — is perhaps the least remarked on of all the activities that take place in the lab. Indeed, there is no established definition of what constitutes good scientific mentoring. This article attempts to remedy that situation, drawing on the evidence from competitions for Nature's awards.

Mentoring Objectives: Based on an evidence-based curriculum. Learn more here: Research Mentoring Academy

Maintaining Effective Communication: developing skills to communicate across different backgrounds, engage in active listening, and provide constructive feedback.
Aligning Expectations: effectively establishing mutually beneficial expectations for the mentoring relationship
Assessing Understanding: using multiple strategies to assess and enhance mentee understanding of core concepts and processes
Fostering Independence: define independence and how it changes over the course of a mentoring relationship, and use strategies to build mentee confidence and foster independence
Promoting Professional Development: develop a strategy for guiding professional development and sustain a dialogue with mentees on professional goals
Equity and Inclusion: recognize the impact of conscious and unconscious assumptions, biases and preconceptions on the mentor-mentee relationship and learn strategies for addressing issues of equity and inclusion
Mentoring Philosophy: articulate your approach for working with mentees in the future
---
Publications on Mentoring
Buckingham, M., Clifton, D.O. (2001). Now, Discover Your Strengths. Simon & Schuster. New York, NY.
Dinolfo, S., Nugent, J.S. (2010). Making Mentoring Work. Catalyst. New York, NY.
McLean, A., George, B., Craig, N. (2008). Finding Your True North: A Personal Guide. Jossey-Bass. San Francisco, CA.
Pfund, C., Branchaw, J., Handelsman, J. (2014). Entering Mentoring. W.H. Freeman & Company. New York, NY.
Pfund, C.,House, S., Asquith,P.,  Spence, K., Silet, K., Sorkness, C.  (2013). Mentor Training for Clinical and Translational Researchers.
Yun, J, BAldi, B., & Sorcinelli, M. (2016). Mutual Mentoring for Early-Career and Underrepresented Faculty: Model, Research, and Practice. Innovative Higher Education, doi 10.1007/s10755-016-9359-6.
Zachary, L. (2005). Creating a Mentoring Culture. Jossey Bass, San Francisco, CA.
Zachary, L., Fischler, L. (2009). The Mentee's Guide: Making Mentoring Work for You. Jossey Bass, San Francisco, CA.
Zachary, L. (2012). The Mentor's Guide: Facilitating Effective Learning Relationships. Jossey Bass, San Francisco, CA.
Zander, B, Stone Zander, R. (2000). The Art of Possibility: Transforming Professional and Personal Life. Harvard Business School Press. Boston, MA
---