NATIONAL HIGH MAGNETIC FIELD LABORATORY DIRECTOR SEARCH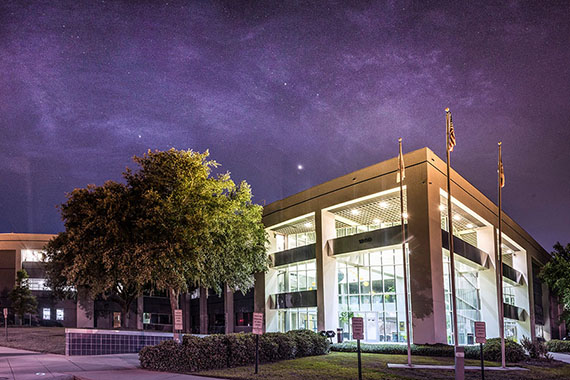 After nearly 20 years as the head of the Florida State University-headquartered National High Magnetic Field Laboratory, Greg Boebinger is stepping down from his post to return to the faculty.
Dr. Boebinger has had an extraordinary career with posts at Bell Laboratories, Los Alamos National Laboratory and ultimately FSU and the National MagLab. We are incredibly grateful for his leadership that has resulted in significant growth for the lab and positioned it as a global leader in magnet technology.
FSU is launching a national search to select his replacement.
The MagLab Director is a key leadership position at Florida State University and at the MagLab's partner sites at University of Florida and Los Alamos National Laboratory. The successful candidate will support our ambitious goals in education, research, innovation, outreach, and economic development.
The university has named a 14-person search committee and retained Park Square Executive Search to facilitate the search for Boebinger's replacement. Suvranu De, dean of the FAMU-FSU College of Engineering, will chair the search.
---
COMMITTEE MEMBERS
Suvranu De is the dean of the FAMU-FSU College of Engineering, which houses many MagLab researchers and technicians critical to magnet technology.
Sam Huckaba is the dean of the FSU College of Arts and Sciences, which is the academic home of many of the lab's physicists, chemists, biologists, and other scientists.
Ali Bangura is research faculty and the user technical support chief for the DC Field Facility which houses the lab's most powerful magnets used for condensed matter physics research.
Ernesto Bosque is research faculty working on magnet technology at the Applied Superconductivity Center.
Lance Cooley is a professor of mechanical engineering at the FAMU-FSU College of Engineering and director of the Applied Superconductivity Center.
Ian Fisher is chair of the department of applied physics at Stanford, a MagLab user and a member of the MagLab's external advisory committee.
Laura Greene is the chief scientist of the MagLab.
Neil Harrison is a staff member of the Pulsed Field Facility at the MagLab's site at Los Alamos National Laboratory.
Stephen Hill is director of the Electron Magnetic Resonance user facility at the MagLab and a professor of physics.
Yan-Yan Hu is a professor of chemistry and biochemistry at Florida State and a MagLab scientist who uses the lab's NMR magnets for her research.
Joanna Long is associate lab director of the University of Florida branch of the MagLab and director of the Advanced Magnetic Resonance Imaging and Spectroscopy Facility.
Amy McKenna is a research faculty member in the MagLab's Ion Cyclotron Resonance Facility which performs chemical analysis on complex mixtures like petroleum-based products, PFAS chemicals and dissolved organic matter. 
Eric Palm was one of the first scientists hired at the MagLab after the FSU headquarters opened and has served as deputy director since 2012.
Kristin Roberts is the MagLab's director of strategic communications and public affairs.
---
MagLab Director Search Listening Sessions
| | | | |
| --- | --- | --- | --- |
| Group | Date | Time | Location |
| MagLab Faculty | Tuesday, May 2 | 9:00 a.m. to 9:45 a.m. | MagLab B101  |
| MagLab Staff | Tuesday, May 2 | 10:00 a.m. to 11:00 a.m. | MagLab B101  |
| External Advisory & User Committee | Friday, May 5 | 1:00 p.m. to 1:45 p.m. | MagLab B101 |
| UF & LANL | Friday, May 5 | 2:00 p.m. to 3:00 p.m. | MagLab B101 |
| Affiliated Faculty | Wednesday, May 10 | 10:00 a.m. to 10:45 a.m. | MagLab B101  |
Pursuant to the provisions of the Americans with Disabilities Act, any person requiring special accommodations to participate in this meeting is asked to advise the University at least five days before the meeting by contacting: Kelly Starke If you are hearing or speech impaired, please contact the University at Kelly Starke.
If any person decides to appeal any decision made by the Committee regarding any matter considered at this meeting, he or she will need a record of the meeting and may need to ensure that a verbatim record of the meeting is made, which would include the testimony and evidence upon which the appeal would be based.