Research Foundation Directors and Officers
Kim Williams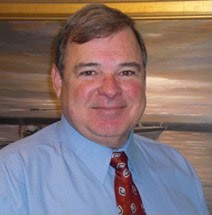 Marpan, from garbage container rental and Construction debris hauling to safety equipment, from American flags to a million dollar inventory of light bulbs, Marpan is in the service and supply business.
Kim's career at Marpan, his family's business, began as a part time employee while attending Tallahassee Community College in 1968. He has served as President of the company since 1985. As an owner/developer of commercial real estate, he is managing partner of the Heritage at Commonwealth, Hamilton Industrial Park and Commerce Industrial Center.
He has a long history of community involvement. A founding board member and past President of Southside Business Association. He is a past Chair of the Tallahassee Chamber and was the 2006 recipient of the Godfrey Smith Past-Chair award. He served 8 years on the Board of the Tallahassee Housing Authority and one year on the Board of Goodwill. He is currently a Board member of Tallahassee Memorial Healthcare, Capital City Bank, The Florida Center for Performing Arts and Education, an organization dedicated to building a Performing Arts Center in Tallahassee, Florida State University Research Foundation and Chair of the Economic Development Council.
As a native Tallahassean, Kim is committed to encouraging economic growth so that our children and our graduates will be able to find opportunity here, while maintaining our quality of life. His wife Mayda recently sold her business, Target Copy, to her daughter Tracey Cohen. Kim and Mayda have 4 children, Matthew, Johanna, Tracey and Andrew and two grand-daughters Molly and Lily.
Contact Us
FSU Research Foundation, Inc.
2000 Levy Avenue
Building A., Suite 351
Tallahassee, FL 32310
Ph: (850) 644-8650
Fax: (850) 644-3658