Future Fuels Institute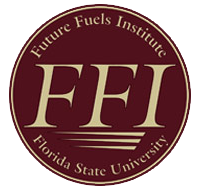 Future Fuels Institute, established at Florida State University is a global center of excellence working with renewable and difficult-to-refine oils for the production of fuels and chemicals. It is supported by sponsoring companies and collaborative entities (instrument companies, universities and research institutes) to develop advance and novel techniques for research applications and problem solving. The institute also serves for the communities as a training center for fuel related science and technology.
National High Magnetic Field Laboratory
Ion Cyclotron Resonance (ICR) Program
Contact Us!
Future Fuels Institute
1800 E. Paul Dirac Dr.
Tallahassee, FL 32310
Ph: (850) 644-9861