About Collaborative Collision
---
Introducing Collaborative Collision 2.0
BY: Mike Mitchell | PUBLISHED: August 20 
I can't count the number of times over the last five years I've been asked "What happens after Collaborative Collision?" While Collaborative Collision has proven to be extremely popular with the FSU research community, the fact is that there are many barriers to interdisciplinary research and the original Collaborative Collision was only designed to address one — building connections with researchers outside of your immediate network. But knowing what to do with those connections is just as, if not more, important.
That's why I'm excited to announce Collaborative Collision 2.0— the first major re-design and expansion since we launched in 2016. Collaborative Collision 2.0 is designed to lower the barrier to entry for interdisciplinary teams starting by providing an opportunity to connect researchers with complementary interests, then catalyzing the growth of new teams through a rapid development program and internal funding competition. This transforms Collaborative Collision from a singular event into a guided team development program, with three parts: Connector, Incubator, and Accelerator.
An evolution of the original Collision event, Collaborative Connector focuses on encouraging the discovery of individual researcher's skills, interests, and assets, as well as their values, expectations, and interest in collaboration. Connectors are framed around complex societal problems that our research community would like to address. The first step in Connector is to refine our Collaborative Challenge into more manageable problems, through a group exercise to determine the top research questions we are interested in collaborating on. We then break into multiple groups, each focused on one of these questions, and introduce ourselves using the familiar Research Profile. Through several rotations, Connector participants get to meet multiple potential collaborators, and form teams for the Collaborative Incubator.
Collaborative Collision's second stage is Collaborative Incubator —  a series of four guided team development sessions in the weeks after Collaborative Connector which guides participants through the process of developing a new project, designing a collaboration plan that governs how the team works together, discovering the team's competitive advantage, and determining how to communicate their project to the right people, in the right way. As part of the Incubator, ORD will work with teams to produce 90 second pitch videos describing their project. These videos then form the basis of our final stage— Collaborative Accelerator.
Collaborative Accelerator celebrates all of our newly formed teams, and showcases how Florida State is rising to meet our Collaborative Challenge. The focal point of Collaborative Accelerator is a live, interactive competition event in which one team will receive up to $50,000 to conduct the pilot project developed in Collaborative Incubator. Our teams will make their pitch to the Vice President for Research, two senior members of FSU's faculty, and a special guest representing the end-users of our research— the community or industry most impacted by the Collaborative Challenge.
These three events—Connector, Incubator, and Accelerator— represent an exciting opportunity for Florida State researchers to come together to solve the world's most urgent challenges, and provide complex solutions to complex problems. Collaborative Collision 2.0 will launch this fall with Collaborative Collision: Resilience on September 7th.
Advancing interdisciplinary research and creativity since 2016
Collaborative Collision was created by the Office of Research Development (formerly the Office of Proposal Development) in 2016 to help build connections between faculty from different academic disciplines. Since then, the program has grown from an annual event in 2016 to now regularly holding two or more events each semester in 2021. The introduction of a virtual format in 2020 has allowed us to welcome more researchers than ever, expanding access to researchers not only in Tallahassee, but also FSU's Panama City Campus and the Ringling Museum in Sarasota, as well several individuals located as far away as Europe and Africa. 
As of April 2021, our 15 events have featured 774 research profile presentations and had over 1000 total participants joining from every college, and most departments at FSU. We have also welcomed colleagues from Florida A&M University and the Mayo Clinic to join us, as well as with distinguished guests from funding agencies, policy makers, implementation experts, and members of the Tallahassee community. Collaborative Collision has featured keynote presentations by leaders at the Department of Defense, Florida Division of Emergency Management, the Library of Congress, the National Science Foundation, and the National Institutes of Health. 
Collaborative Collision has been recognized at the National Organization of Research Development Professionals annual conference in 2018 and 2020, and at the Florida Research Development Alliance annual meeting in 2021. The program continues to gain widespread renown, and has been adapted by FSU's College of Social Sciences and Public Policy, College of Education, and the FAMU-FSU College of Engineering, and has also been adapted on a regional scale through a partnership with the Clinical and Translational Science Institutes at the University of Florida and University of Miami.
---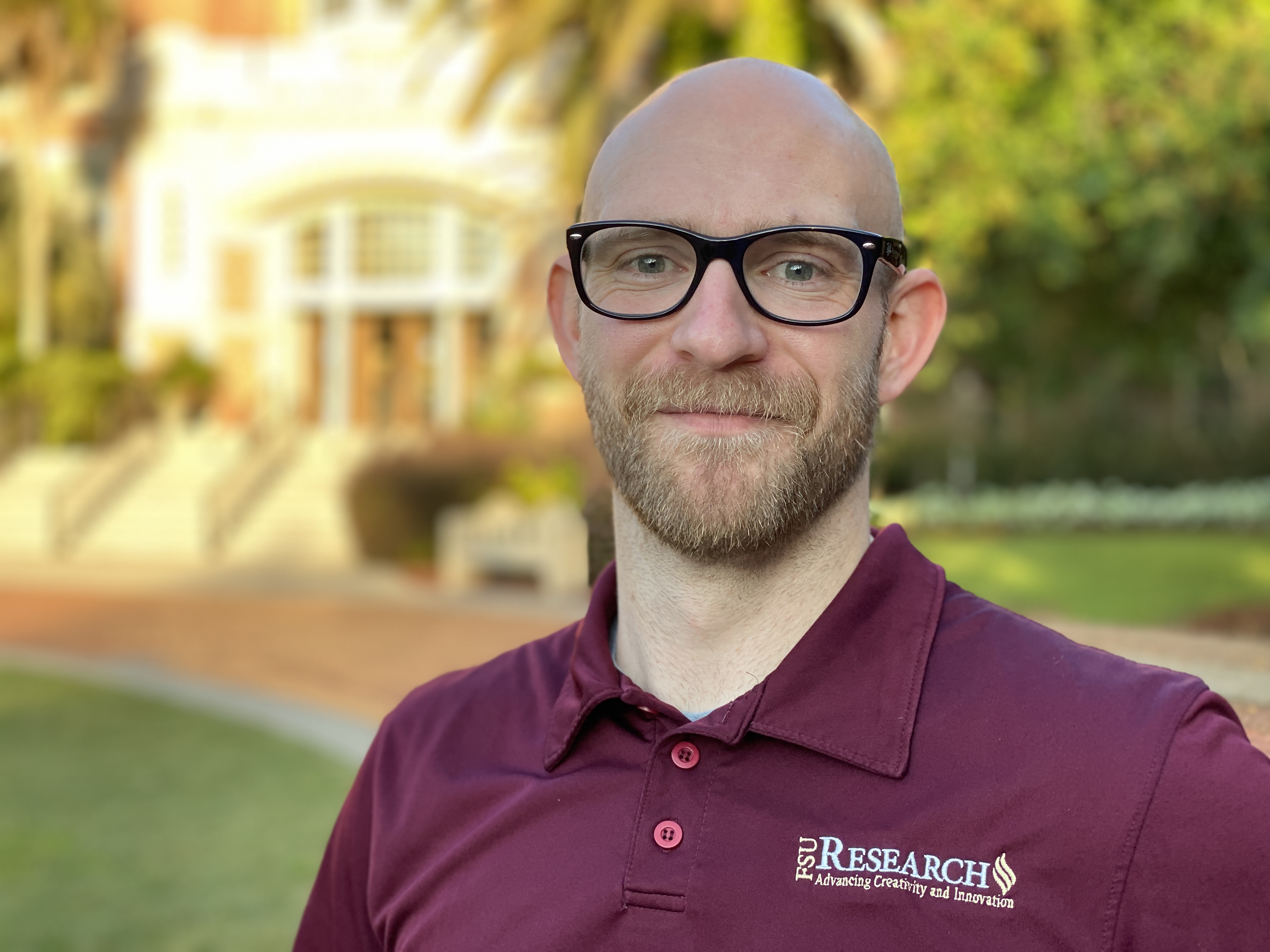 Program Contact:
Mike Mitchell
Assistant Director, Research Strategy and Impact
Office of Research Development
mike.mitchell@fsu.edu | 850-644-9511