About Collaborative Collision
---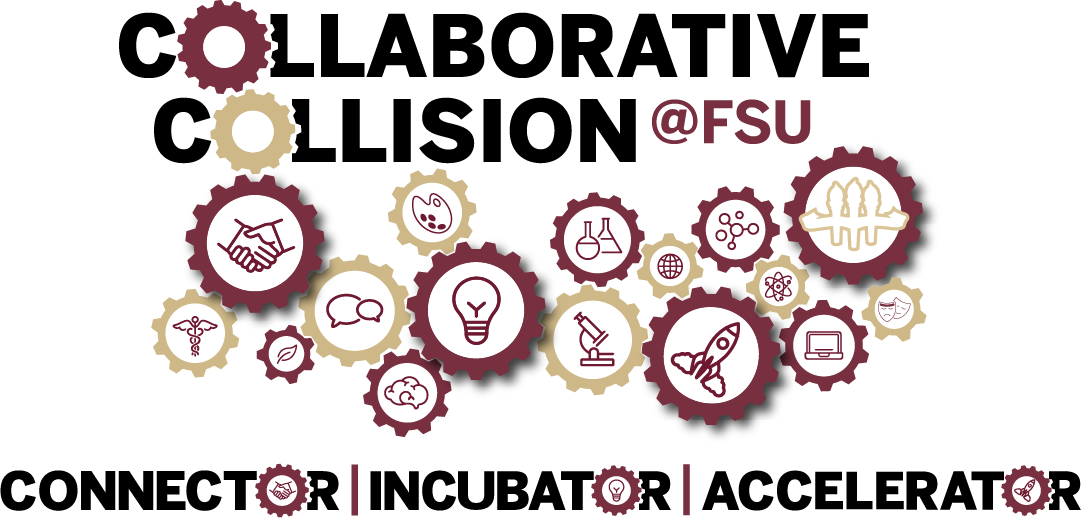 Program Goals
Connect researchers with complementary interests, skills, expertise, and assets, through common interest in exploring complex, societal challenges.
Guide the development of new interdisciplinary teams that can effectively communicate a shared vision of Challenge, Solution, Strategy, and Project with each other, potential funding sources, strategic partners, and the public.
Fund promising new teams that demonstrate a clear path to developing impactful solutions, securing external funding, and establishing new areas of research, innovation, and creative excellence at Florida State University.
Building and Accelerating New Research Teams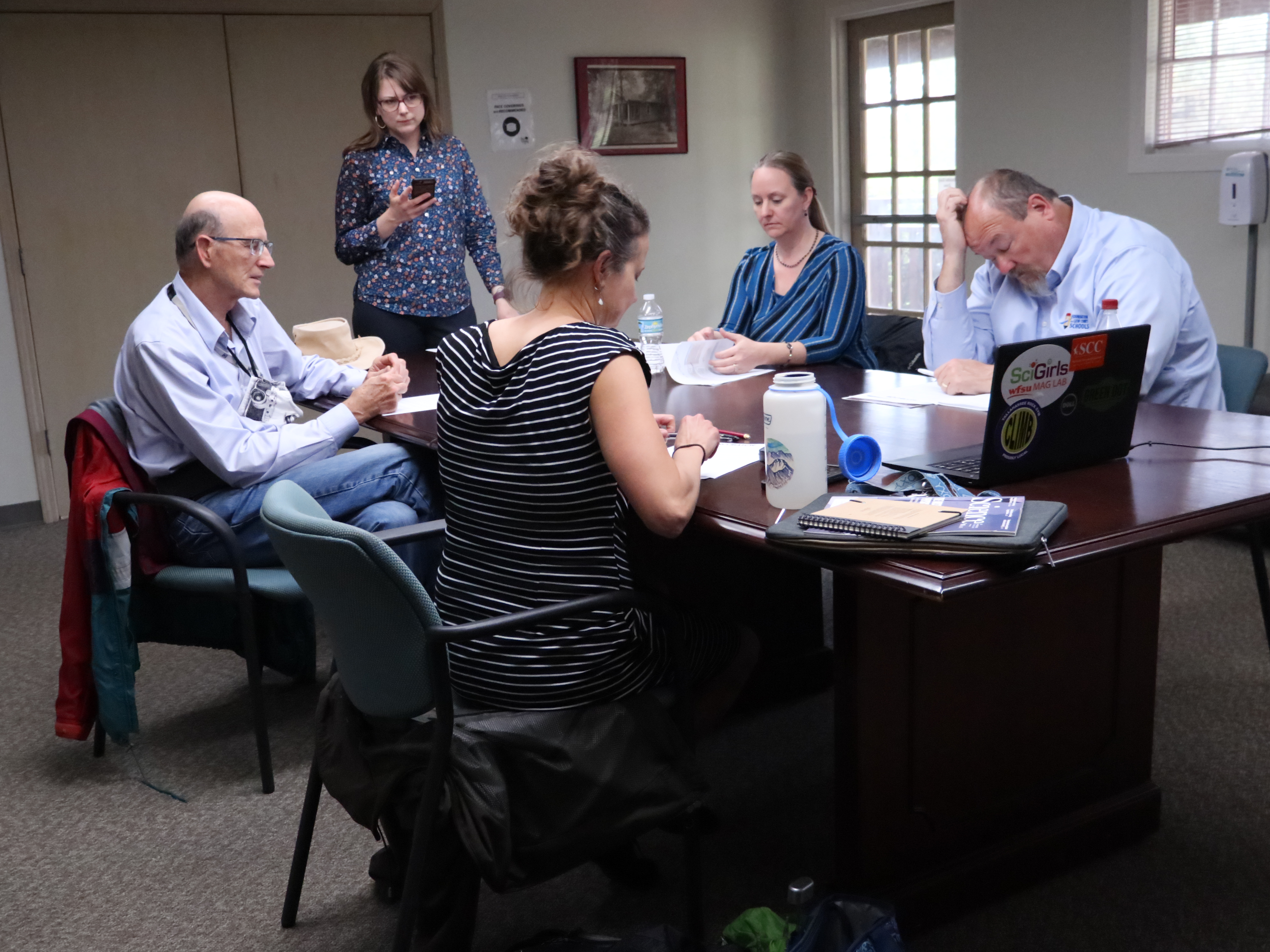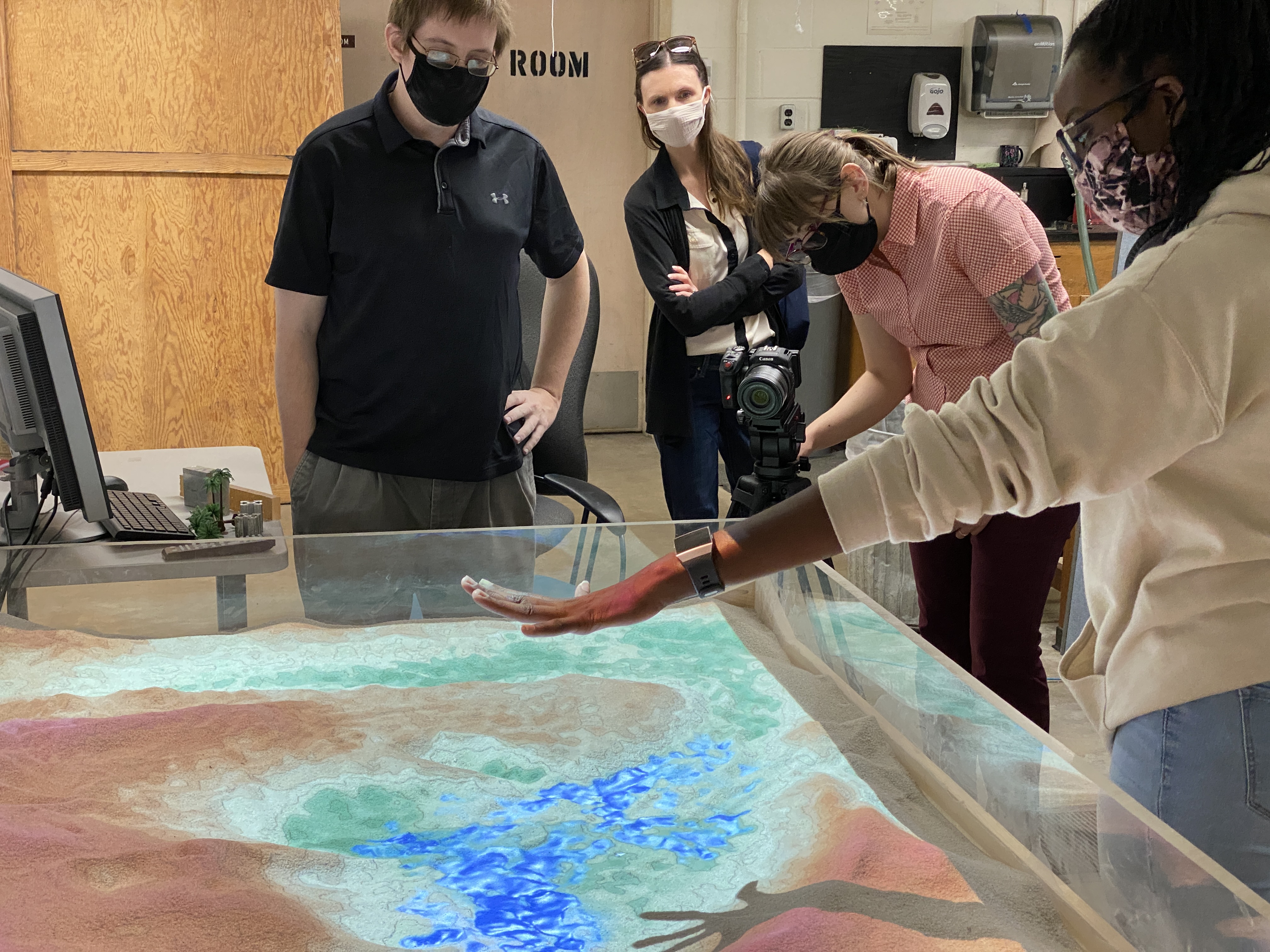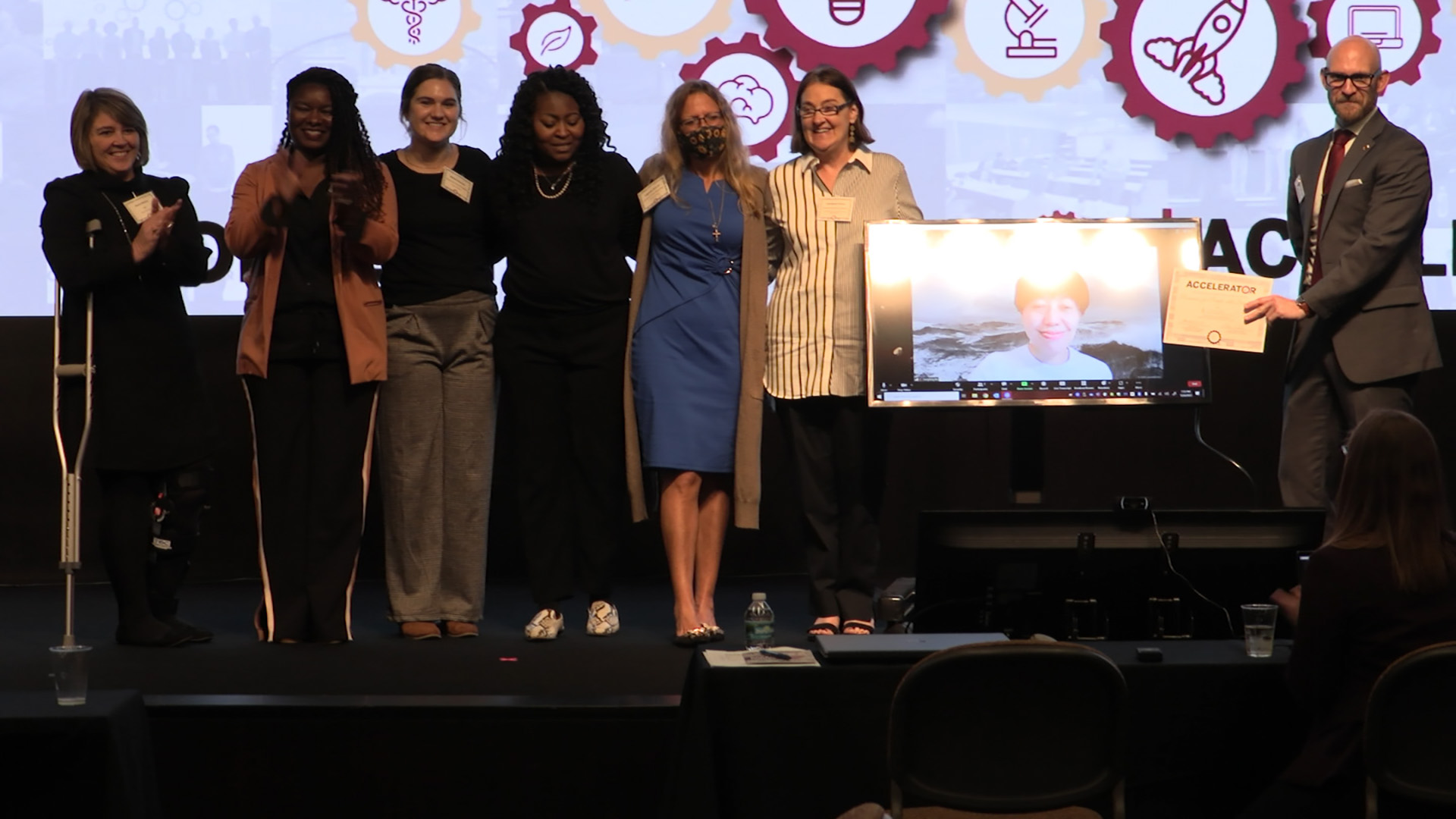 Collaborative Collision is an interdisciplinary team development program designed to build and accelerate new research teams to explore complex solutions to complex challenges. This intensive, semester-long program connects researchers with complementary skills, expertise, and resources, guides these connections as they develop into collaborations, and funds promising new teams that have a clear path to developing impactful solutions, securing external funding, and establishing new areas of research, innovation, and creative excellence.
All teams —research or otherwise— are built on a foundation of effective communication. Researchers who seek to first understand, before being understood, are essential to building strong interdisciplinary research teams that can think more creatively, take greater intellectual risks, and ask the transformative research questions needed to address society's most important challenges. At the same time, it is critical that interdisciplinary teams identify and secure adequate resources necessary to conduct their research and establish meaningful partnerships to enhance their research impact. To do so, teams must be able to effectively communicate both what they want to do and why and to whom it is important.
Collaborative Collision therefore uses a strategic science communication framework— centered on the creation of a multimedia internal funding proposal— to build new teams that not only communicate effectively with each other but are also well positioned to pursue external funding from a variety of potential sources. Participants are guided through a structured process in which they work together to understand the Challenge they are trying to solve, what kind of Solution is needed to make an impact, the multi-year Strategy needed to develop that solution, and the specific Project that will be their first step. Teams receive technical support from Collaborative Collision program staff to write a formal proposal, produce a short video pitch and project website, prepare for a live Q&A session, and compete for up to $100,000 from the Office of Research.
Advancing interdisciplinary research and creativity since 2016
Collaborative Collision was created by the Office of Research Development (formerly the Office of Proposal Development) in 2016 to help build connections between faculty from different academic disciplines. Since then, the program has grown from an annual event in 2016 to now regularly holding two or more events each semester in 2021. The introduction of a virtual format in 2020 has allowed us to welcome more researchers than ever, expanding access to researchers not only in Tallahassee, but also FSU's Panama City Campus and the Ringling Museum in Sarasota, as well several individuals located as far away as Europe and Africa.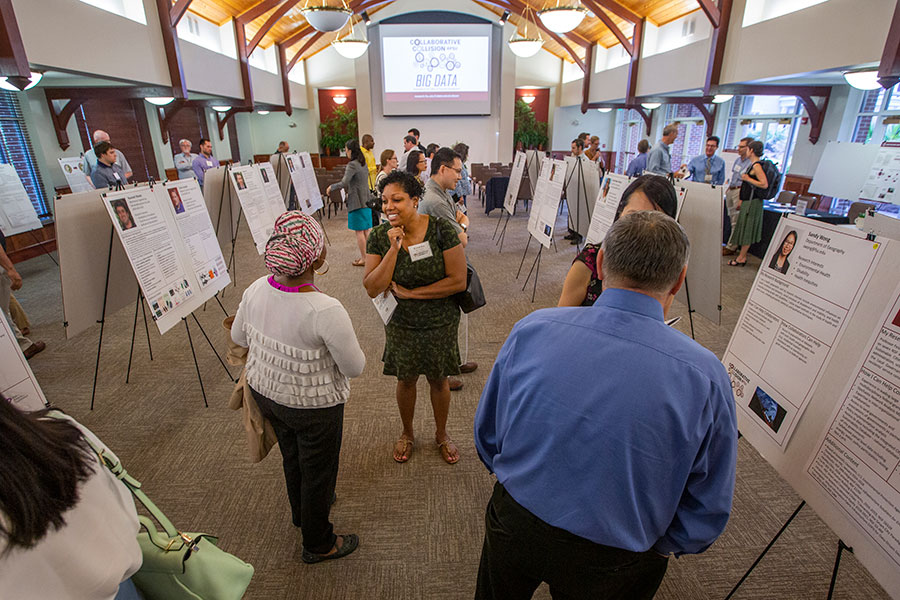 As of April 2021, our 15 events have featured 774 research profile presentations and had over 1000 total participants joining from every college, and most departments at FSU. We have also welcomed colleagues from Florida A&M University and the Mayo Clinic to join us, as well as with distinguished guests from funding agencies, policy makers, implementation experts, and members of the Tallahassee community. Collaborative Collision has featured keynote presentations by leaders at the Department of Defense, Florida Division of Emergency Management, the Library of Congress, the National Science Foundation, and the National Institutes of Health. 
Collaborative Collision has been recognized at the National Organization of Research Development Professionals annual conference in 2018 and 2020, and at the Florida Research Development Alliance annual meeting in 2021. The program continues to gain widespread renown, and has been adapted by FSU's College of Social Sciences and Public Policy, College of Education, and the FAMU-FSU College of Engineering, and has also been adapted on a regional scale through a partnership with the Clinical and Translational Science Institutes at the University of Florida and University of Miami.
---
Contact
Mike Mitchell
Assistant Director, Research Strategy and Impact
Collaborative Collision Program Lead
Office of Research Development
mike.mitchell@fsu.edu  | 850-644-9511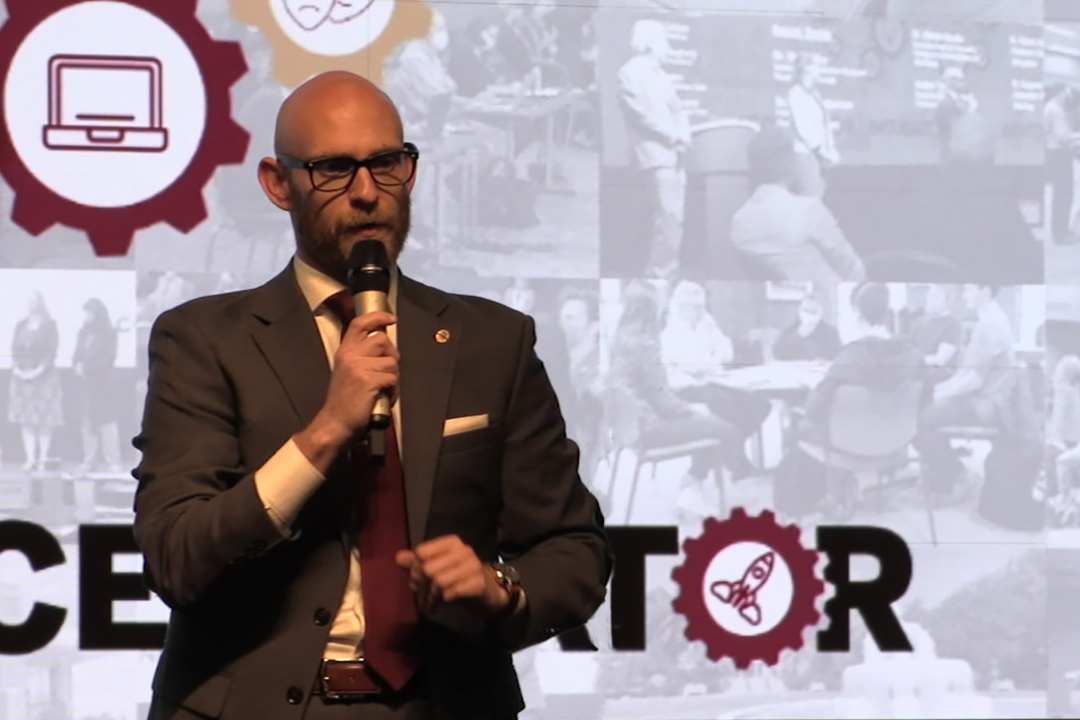 Evangeline Coker
Research Development Coordinator
Incubator and Team Development Lead
Office of Research Development
evangeline.coker@fsu.edu | 850-645-9306