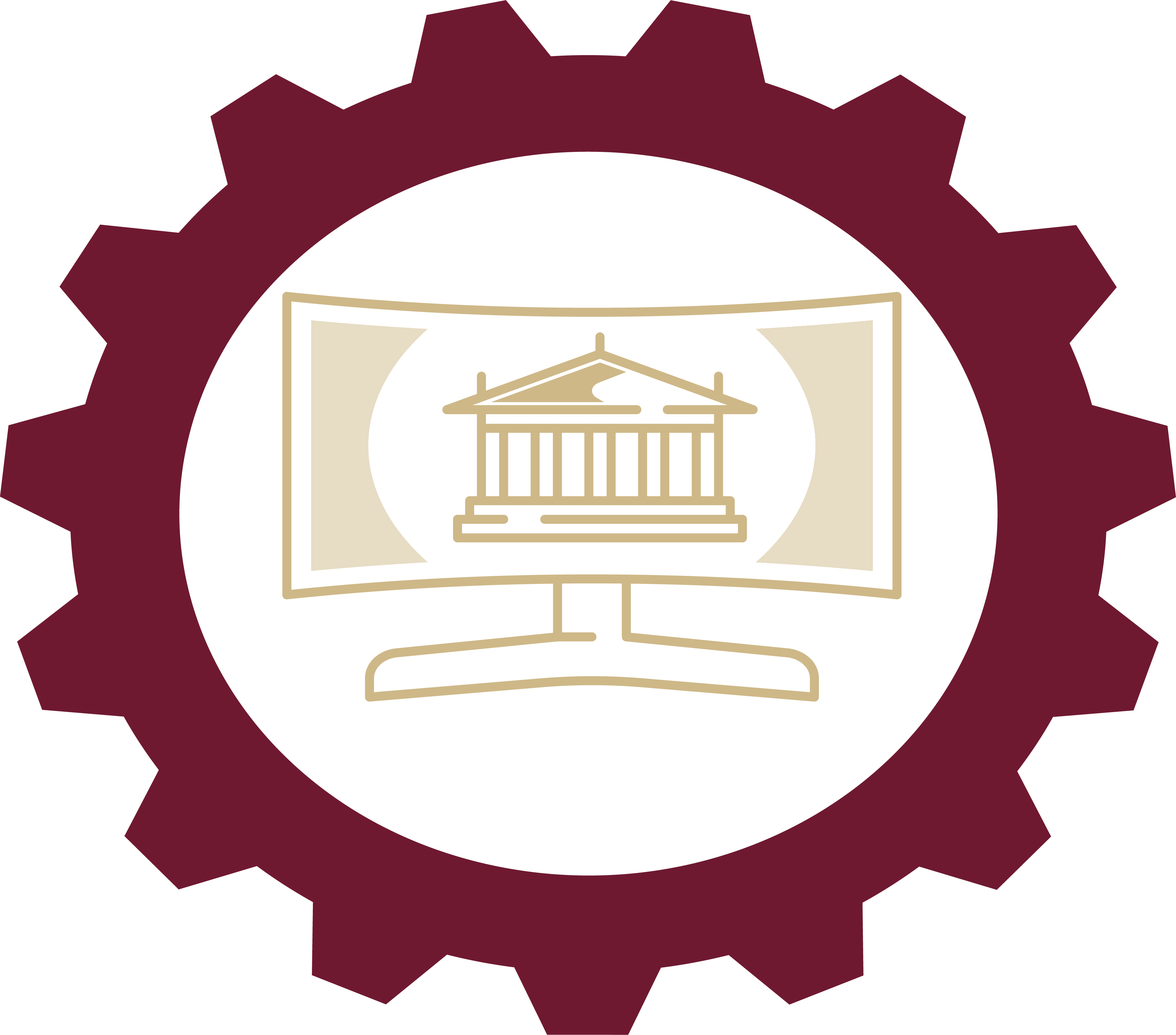 Technology and Society
Fall 2020
"We have more data and technology than ever in our daily lives and more social, political and economic inequality and injustice to go with it."
- Safiya Umoja Noble, Algorithms of Oppression
Collaborative Collision: Technology and Society focuses on research related to how science and technology are influenced by societal factors, and how society is in turn affected by developments and progress in science and technology. This includes work using historical, philosophical, and social scientific methods to investigate the intellectual, material, and social facets of science and technology.
This program features 38 FSU researchers, and an opening presentation by Dr. John Parker of the National Science Foundation. Dr. Parker discusses opportunities for technology and science funding at NSF, as well as advice for building new interdisciplinary teams.
Collaborative Collision focuses on the individual's research background and interests. Our Research Profiles discuss each participant's expertise, and specific ways they can help, or be helped by, a collaborator.
Who attended?
Collaborative Collision: Technology and Society featured presentations from 38 research community members who have completed or are conducting research related to technology and society topics. Participants came from a variety of STEM, Social Sciences, and Arts and Humanities disciplines.
| First Name  | Last Name | Email | Affiliation |
| --- | --- | --- | --- |
| Ebrahim | Ahmadisharaf | eahmadisharaf@eng.famu.fsu.edu | Civil & Environmental Engineering |
| Tra | Bouscaren | abouscaren@fsu.edu | Assistant Professor of Critical Art Practices (Department of Art)  and Co-Director of the Expanded Cinema Lab |
| Aimee | Boutin | aboutin@fsu.edu | Modern Languages and Linguistics |
| Hongyuan | Cao | hcao@fsu.edu | statistics |
| Russell | Clayton | rclayton@fsu.ed | Communication |
| Vanessa | Dennen | vdennen@fsu.edu | Educational Psychology & Learning Systems |
| Kassie | Ernst | kernst@fsu.edu | College of Engineering |
| Maximilian  | Etschmaier | metschmaier@fsu.edu | Department of Business Analytics, Information Systems and Supply Chain |
| Kerry | Fang | lfang3@fsu.edu | Urban and Regional Planning |
| Daniel | Fay | dfay@fsu.edu | Askew School of Public Administration and Policy |
| Arienne | Ferchaud | aferchaud@fsu.edu | School of Communication |
| Zhe | He | zhe@fsu.edu | School of Information |
| Shuyuan Mary | Ho | smho@fsu.edu | School of Information |
| YANYAN | HU | yhu@fsu.edu | chemistry & biochemistry |
| Renaine  | Julian | rjulian@fsu.edu | Libraries |
| Aline | Kalbian | akalbian@fsu.edu | Religion |
| Meegan | Kennedy | meegan.kennedy@fsu.edu | English/History and Philosophy of Science |
| Paul | Marty | marty@fsu.edu | School of Information |
| Patrick | Merle | pmerle@fsu.edu | School of Communication |
| Lorri | Mon | lmon@fsu.edu | School of Information |
| Andy | Opel | aopel@fsu.edu | Communication |
| Horacio | Rousseau | hrousseau@business.fsu.edu | Management |
| Rob | Schoen | rschoen@lsi.fsu.edu | School of Teacher Education and Learning Systems Institute |
| guangzhi | shang | gshang@business.fsu.edu | Business Analytics, Information Systems & Supply Chain |
| Jonathan | Stewart | jrstewart@fsu.edu | Department of Statistics |
| Caroline | Stratton | cstratton2@fsu.edu | School of Information |
| Crystal | Taylor | cjtaylor@fsu.edu | DeVoe L. Moore Center |
| Meredith | Thomas | mthomas@business.fsu.edu | Marketing |
| Camille | Thomas | cthomas5@fsu.edu | University Libraries |
| Zina | Ward | zward@fsu.edu | Dept of Philosophy |
| Jeff | Whalen | jwhalen@fsu.edu | Jim Moran College of Entrepreneurship |
| Cynthia | Yang | cynthia.yang@fsu.edu | Economics |
| Roxanne | Hughes | hughes@magnet.fsu.edu | National High Magnetic Field Laboratory |
| Tyler | McCreary | tmccreary@fsu.edu> | Department of Geography |
| Lara | Perez-Felkner | lperezfelkner@fsu.edu | Educational Leadership and Policy Studies |
| Xiaonan | Zhang | xzhang@cs.fsu.edu | Computer Science |
---