A Message from
the Vice President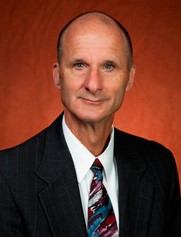 Welcome to our online hub of research and creative activity.
Florida State University is unique among large research universities in achieving a remarkable balance between the arts and sciences. That's true in terms of in the education we provide our students and in the research and creative output from our faculty.
Our roughly $200 million annual research portfolio of grants and contracts includes support for faculty, staff and students working in diverse fields from astronomy to zoology. Across campus, you will find researchers engaged in determining how art or music therapy might aid children with autism spectrum disorder. You will find they are working on treatments for diseases such as Zika, Alzheimer's and cancer. And they are sorting through troves of documents from World War II to find out what stories haven't yet been told about that extraordinary period in our history. 
FSU is full of award-winning individuals who are esteemed in their fields. Their cutting-edge research not only propels our society forward, but it also enriches the academic lives of our students and inspires the next generation of scientists, performers, artists and more. Their work radiates throughout our community and the world and has a major effect on our daily lives. That's the beauty of working at Florida State. I am lucky to work with talented and creative colleagues who are passionate about their work.
Please take some time to explore our website and read about some of the major innovations and discoveries made by Florida State University faculty members. I know you will be impressed by the breadth of research opportunities Florida State has to offer.
Sincerely,
Gary K. Ostrander