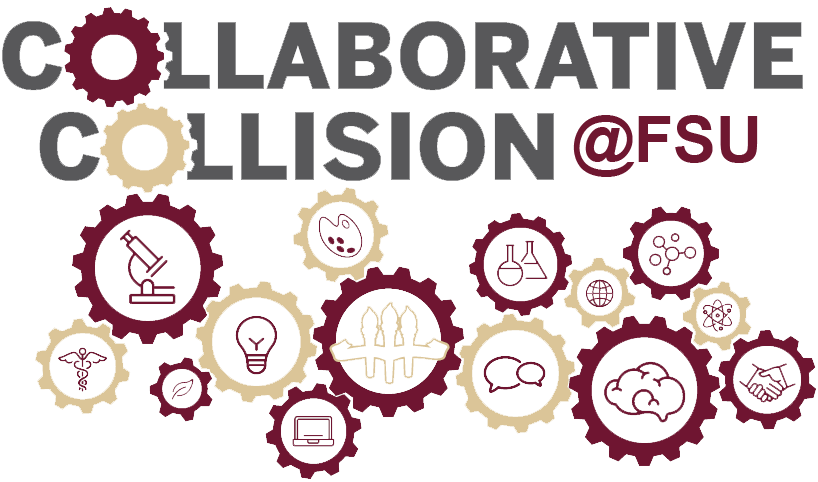 Collaborative Collisions are interdisciplinary networking events for Florida State University researchers. Hosted by the Office of Research Development, Collaborative Collisions allow researchers from all Colleges, Departments, and Centers to come together to discuss possible collaborations surrounding defined topics. The goal of Collaborative Collision events is to foster interdisciplinary collaborations by providing an atmosphere to discuss researcher's expertise, potential contributions to a research team, and partnerships to enhance their own research.
The Office of Research Development is also pleased to announce the availability of competitive funding for project teams that form as a result of Collaborative Collision. Full details and requirements can be be found at the Collaborative Collision Funding Opportunity Announcement.
---
Upcoming Collaborative Collision Events
Collaborative Collision: Justice
Postponed to Fall 2020
Registrants will be notified of new date and location as soon as possible, however you may still pre-register below
---
Collaborative Collision: COVID-19
The Office of Research Development is proud to announce the selection of 26 projects for our Collaborative Collision: COVID-19 Seed Fund program! A list of funded projects is available here.
---
Past Collaborative Collision Topics
Slides, posters, and photos from our past Collaborative Collisions are available here.