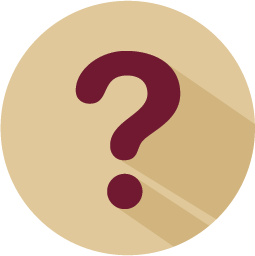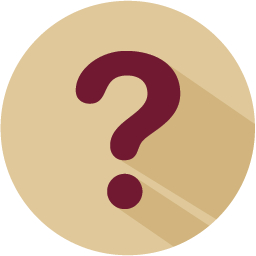 FREQUENTLY ASKED QUESTIONS & ISSUES
General Topics:
Was There an Incident Associated with Your Study?
Many incidents (e.g., adverse events, breach of confidentiality, protocol deviations) require reporting to the IRB within business 5 days from when researchers become aware of the incident. Refer to page 3 on our HRP-214 - Reportable New Information form to see what incidents require reporting; refer also to the section, "What are my obligations after IRB approval?" in the Investigator Manual.
Collection of information about "Secondary subjects:" 
Secondary subjects exist when an investigator asks a primary subject, with whom the investigator is directly interacting, to provide information about other individuals, often family members. For example, in a well-publicized twin study, a father reviewed a research questionnaire sent to his daughter. This questionnaire contained personal questions to be asked of the daughter about her father and other family members, covering topics such as abnormal genitalia, mental illness, and substance abuse. The IRB must determine whether the information collected about the secondary subject is private, and whether confidentiality protections are adequate to ensure against improper breach; and may determine that the collection of the sensitive information about the secondary subjects without their consent would be a breach of privacy, so that consent of the secondary subject would also be required.
Research Involving the collection of existing data:
Review of existing data is a research activity requiring IRB review. To be considered existing data, the data must be "on the shelf" at the time the research is proposed. The research activity may be determined to be exempt (still subject to expedited review at FSU). Some existing data studies that utilize a source that is publicly available, as recognized by the IRB, are excluded from the definition of research, and do not require any IRB review. In addition, some existing data studies that do not have any identifying information may be deemed to be "not human subjects research." In order to determine whether your proposed research would or would not require IRB review, please contact our office for assistance.
Students as Subjects:
Particular care must be taken when students are used as subjects, as there is an inherent power differential between the students and the professors or faculty members, who serve as Principal Investigators and/or members of research teams. The differential in power may lead to perceptions by students that there is undue influence placed on them to participate in research projects. No matter how well-intentioned the teacher may be, students may feel compelled to participate, believing that failure to do so will negatively affect their grades and the attitude of the teacher (and perhaps other students) toward them. For this reason, the IRB will not, in general, permit a teacher to use his/her own students as subjects in the teacher's research project. The IRB will review whether collection of data by a third party or a student's consent to use his/her own data be obtained after grades are entered, as possible ways to mitigate concerns regarding this type of research.
Although students often provide a ready source of potential participants, they are not always as representative or appropriate to the research as other subject pools. Attention should be given to whether they are being solicited as they are a convenient and accessible sample as opposed to representing a chosen target group for research inquiry.
Research in Schools:
Research conducted in schools may require District School approval, Principal of school approval, or District IRB or review board approval, depending on whether the school is public or private and on the requirements of a particular school district. Leon County Schools requires approval at the District level, and has a review board that determines whether the study can be conducted using Leon County students as research subjects (including data collection or analysis). Depending on the nature or design of the research, teacher consent may also be required. Note that parental permission and child assent must always be obtained, unless an appropriate waiver has been granted by the FSU IRB. All such school approvals shall be submitted to the IRB for inclusion in the protocol file. The IRB may require district approval as a condition of FSU approval, or may permit the researcher to obtain district approval at a later time, as long as proof of school approval is submitted as required by the IRB.
The FSU Laboratory School also requires that researchers obtain FSU Laboratory School permission/approval prior to engaging in any research activities involving its students.
Studies Involving Vulnerable Populations:
Studies involving vulnerable populations, as determined by the federal regulations to be children, prisoners, fetuses, neonates, pregnant women, and the decisionally impaired, require special protections for their research participation and voluntariness. The IRB will review additional factors as set out in the federal regulations and make additional findings in order for research to proceed with particular vulnerable populations.
Research involving human embryonic stem cells, germ cells, and cell-derived test articles:
Research involving the derivation and use of human embryonic germ cells from fetal tissue may be conducted with Federal support. Research on existing human embryonic stem cell lines may be conducted with federal support if the cell lines meet the US President's criteria which he announced on August 9, 2001 (http://grants.nih.gov/grants/guide/notice-files/NOT-OD-02-005.html). Research involving the derivation of new stem cells from human embryos or the use of human embryonic stem cells that are not listed on the NIH Human Embryonic Stem Cell Registry may not be conducted with federal support.
In Vitro research and research in animals using already derived and established human cell lines, from which the identity of the donor(s) cannot readily be ascertained by the investigator, is not considered human subject research and is not governed by the HHS or FDA human subjects protection regulations appearing at 45 CFR Part 46 and 21 CFR Parts 50 and 56. IRB review is not required for such research.
HHS-conducted or supported research that uses human cell lines where the donor(s) may be identified including cells that retain links (such as a code) to identifying information is generally considered human subject research that is governed by 45 CFR 46 because the donors are human subjects. IRB review and approval is required for such research. Please refer to Stem Cell Guidance for more information.
Oral History Projects:
Oral History research projects, in general, are not designed to contribute to generalizable knowledge and do not involve "research" as defined by DHHS at 45 CFR 46.102(d), and therefore do not need to be reviewed by the IRB. This position was supported by a letter from Dr. Michael Carome, Associate Director for Regulatory Affairs, OHRP, dated September 22, 2003. Oral History activities are designed, in general, to create a record of specific historical events and, as such, are not intended to contribute to generalizable knowledge.
General Principles for evaluating Oral History activities:
Oral history activities, such as open ended interviews, that ONLY document a specific historical event or the experiences of individuals without an intent to draw conclusions or generalizable findings would NOT constitute "research." Example: An oral history video recording of interviews with holocaust survivors created for viewing in the Holocaust Museum. The creation of the video does not intend to draw conclusions, inform policy, or generalize findings. The sole purpose is to create a historical record of specific personal events and experiences related to the Holocaust and provide a venue for Holocaust survivors to tell their stories.
Systematic investigations involving open-ended interviews that are designed to develop or contribute to generalizable knowledge (designed to draw conclusions, inform policy, or generalize findings) would constitute "research" as defined by federal regulations. Example: An open ended interview of surviving Gulf War veterans to document their experiences and to draw conclusions about their experiences, inform policy, or generalize findings.
Oral historians and qualitative investigators may want to create archives for the purpose of providing a resource for others to do research. Since the intent of the archive is to create a repository of information for other investigators to conduct research as defined by 45 CFR part 46, the creation of such an archive WOULD constitute research under 45 CFR 46.
Example: Open ended interviews are conducted with surviving Negro League Baseball players in order to create an archive for future research. The creation of such an archive would constitute research under 45 CFR 46 since the intent is to collect data for future research.
Other activities involving open ended, qualitative interviews that have similar characteristics can involve research as defined by the federal regulations, when the activities are part of a systematic investigation designed to develop or contribute to generalizable knowledge.
Note: Even though a specific oral history project may not fit the definition of "research" under the federal regulations, the research must still be conducted in accordance with ethical and legal standards appropriate to oral history, including consent, and legal releases as appropriate. FSU encourages investigators to visit the following links for more information regarding oral history professional standards and Statement on the Legal and Ethical standards for Conducting Oral Histories.
Techniques for Protecting Confidentiality:
The following techniques for assuring confidentiality are listed on a continuum according to the degree of prospective harm that may occur:
Substitute codes for personal identifiers and store the key in a different physical location;
Remove the face sheet, which typically contains personal identifying information such as name, telephone, address;
Data with personal identifiers should be kept in locked files, access to the data should be controlled by the researchers with specified procedures;
Research assistants should be educated in the importance of confidentiality and the potential risks of harm to subjects. In situations of serious risk, assistants could be asked to sign confidentiality agreements;
Access to data can be controlled electronically, perhaps by storing very sensitive data on computers not attached to a network where hackers could penetrate the files. Electronic files can be protected with key words, and portable computers should be appropriately secured;
The data can be manipulated electronically, for example by encrypting data files;
The data can also be recoded to eliminate identifiers by collapsing it into categories;
Research involving many data files on the same person can use anonymous linkage systems;
Researcher may apply for a Certificate of Confidentiality to protect sensitive information from subpoena or other legal processes or governmental agencies.
Contact Us
Office for Human Subjects Protection (OHSP)
2010 Levy Avenue
Bldg. B Suite 276
Tallahassee FL, 32306-2742
Ph: (850) 644-7900 (automated call answering with voice menu system allowing callers to be routed quickly and efficiently to needed points of contact)
Fax: (850) 644-4392
humansubjects@fsu.edu