Key Investigator Resources
To see what activities require IRB review, click on this

 

Decision Trees

 

link (also on the left) and scroll down to the Engagement algorithm (in "What activities require IRB review?"). The chart provides a high-level overview of key decision points. 

Are you a student researcher? Your

activities are subject to special requirements; refer to Does Your Student-led Activity Require FSU IRB Review?
ALL IRB applications or requests for a regulatory determination require a RAMP IRB

system submission and use of templates (

under the IRB, Library and Templates tabs); see our FAQs, RAMP IRB-related FAQ#1.

Video 

tutorials

 are available

 to assist you to use RAMP IRB and navigate a study submission workspace. Tutorials last just a few minutes and include video captures of RAMP IRB workspaces. Access the tutorials on the left or go here.
Some submissions are subject to deadlines; others are reviewed on a rolling basis. See our Review Pathways page and then, if your study requires a convened IRB meeting review, our meeting dates & deadlines page. 

Applicable law does not permit retroactive (after a study has begun) IRB review; plan accordingly.
At the panels below are brief annotations about and links to other key resources; links are also provided on the left.
Other Resources
Tutorials about using RAMP IRB  

Toolkit template instructions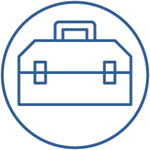 Answers to your many questions

Contact information for the IRB and OHSP are in the panel above. The garnet ribbon below is information for the FSU Office of Research or FSU generally, and does not include any information for the IRB or OHSP.